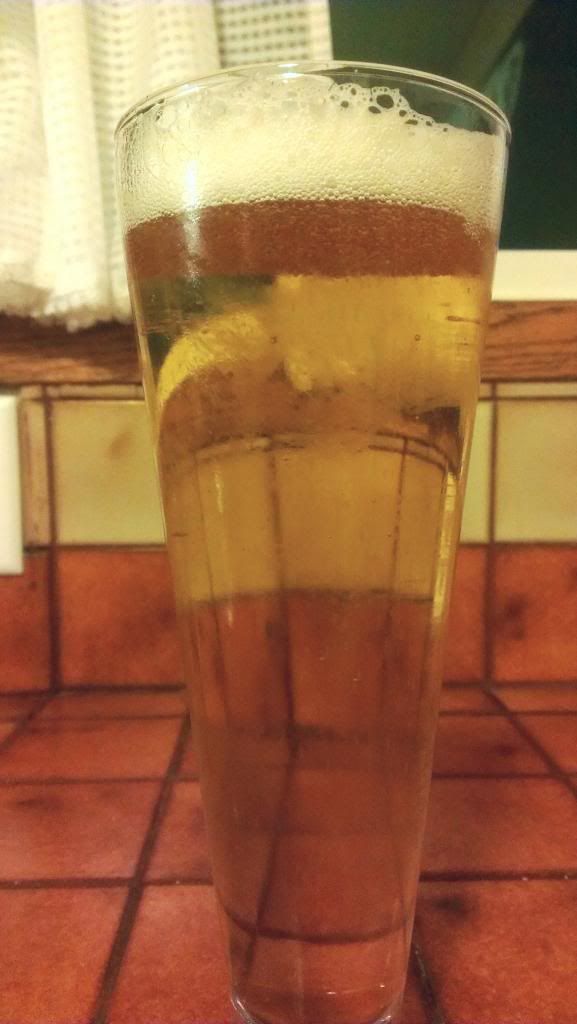 Today marks the 80th anniversary of the repeal of Prohibition. It is sad that it even happened, and even sadder that many in the church were behind it. The unfortunate thing is that I spent the bulk of my life believing that the Bible was against alcohol consumption, then I actually read what it said while trying to remove the lenses I had been raised with (we all have lenses that we interpret everything in life through, the Bible is no different). I am thankful that the Lord gave me new lenses to see the beauty of one of His many gifts to mankind: beer (and wine, mead, Bourbon, Scotch, cider, etc.). I am also glad that in His goodness He saw to the repeal of Prohibition, made homebrewing legal in all 50 states, and has moved many in the church today to see the wonder of His gift for our enjoyment (in moderation, of course). If you have read this far and haven't left the page, no, this is not a diatribe on a Biblical view of alcohol. Just a little musing on Prohibition, how the Christians of that era were misusing Scripture, and how I am glad (as are you) that it is all over. In celebration of this milestone I thought I would post the review of my Classic American Pilsner (CAP) as it is what a good, full flavor, Pilsner would have been with out Prohibition and WWII.
Look: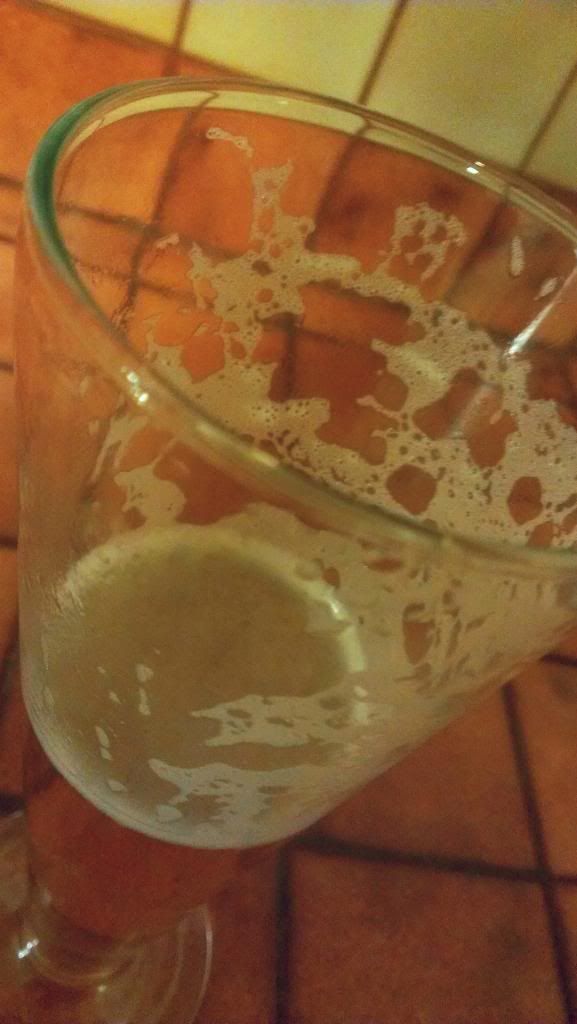 Pours a beautifully clear pale gold with lots of fluttering bubbles feeding into a dense, creamy, thick, pure white head that holds a bottle cap. The head stays around forever eventually becoming a thick cap over the entire top which leaves ample lacing all the way down, thick on the sides.
Aroma:
Smells of Noble hops, delicate, spicy, light herbs, touch of mild fruit, crackery malt, sweet. The elegance of the nose is wonderful. No DMS, no diacetyl, no acetaldehyde. Clean.
Flavor:
The first thing to hit on the tongue is crackers. Mid palate is full of spicy hops, mild fruitiness, herbal hop notes. Grainy. Finish is clean and bitter. Sweet corn throughout.
No DMS, no diacetyl, no acetaldehyde. Very clean.
Mouthfeel:
Light body, dry finish, light corn sweetness. Lots of bubbles on the tongue from the high carbonation. Finish is bitter and lingers just begging for more. Very balanced, with a firm bitterness that is in no way harsh or overpowering.
Overall:
I brewed the beer to see if I could, and I wanted a flavorful and elegant Pilsner to replace the 3rd place German Pils I had made earlier in the year. This beer exceeded my desires. I am not a big fan of light lagers, but this beer just tastes great, and is beautiful to look at. Even though the weather has shifted my palate away from this beer towards the dark and malty stuff, I figured I needed to review it. I thought I would pour a glass, quick review, then dump the rest into the sausages I was getting ready to cook. I finished the entire glass, and even now (3 days later, mid morning) want another one. Super clear, beautiful, elegant Noble hop nose and flavor supported by a crackery, grainy, sweet malt back bone, high carbonation, dry finish with a firm bitterness. Nailed the BJCP, now I just need to keep my hands off the rest until February when the KLCC comp hits so I can enter it. Definitely need to rebrew it for the Sasquatch in May and to have for the Summer.