It has been a busy past few weeks and in our world, it isn't going to slow down anytime soon. Wanted to give a quick update for what is in the works since there is nothing completed at the moment to post about.
I was able to squeeze in a brewday just over a week ago for 16 gallons of Belgian Blonde which I had made 2.5# of Invert Sugar for. This will be going into a 14 gallon wine barrel that I was given by a friend. Trying to get a bone dry barrel to swell was not an easy task. I started yesterday morning and it is still dripping today, but nothing like the waterfalls pouring out when I first added water. I put a holding solution of Citric Acid (1g/L) and Potassium Metabisulfate (2g/L) in there to kill any acetobacter or mold that might have been inside, and to keep it swollen and ready for this weekend when I move the beer into it.
Some seepage from the top staves
Falling drip of water
Another Drip Shot
I also spent this past Saturday and Yesterday as a brewer for a day at Falling Sky Brewing. It was my prize for winning Best of Show in February. We weren't able to rebrew my beer since they don't do sours, but we did a mock of it which was fun. We mashed and soured the wort on Saturday, then went back on Tuesday to finish it off with a boil and hopping.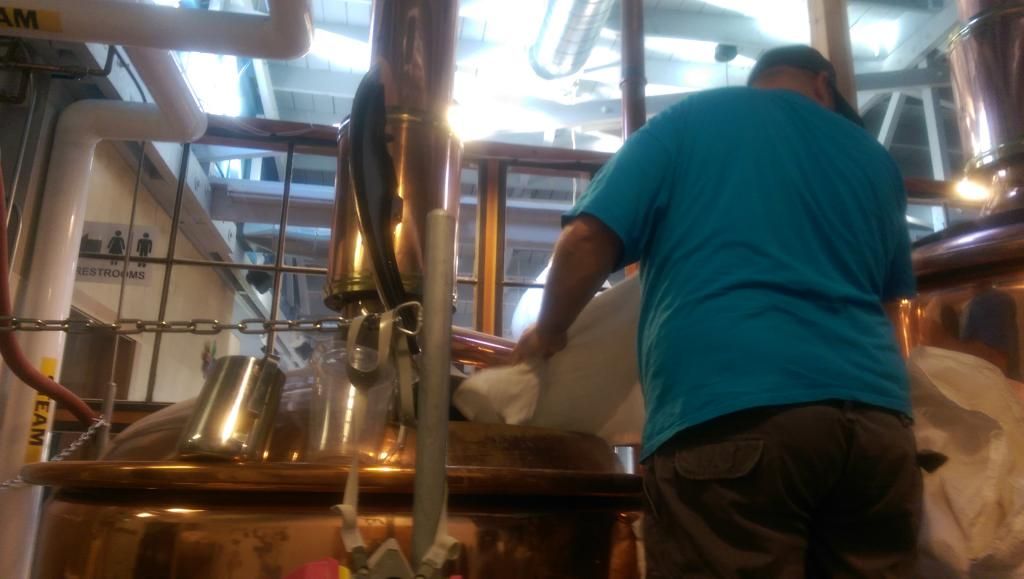 Adding the grains to the mashtun
12oz Citra Mash Hops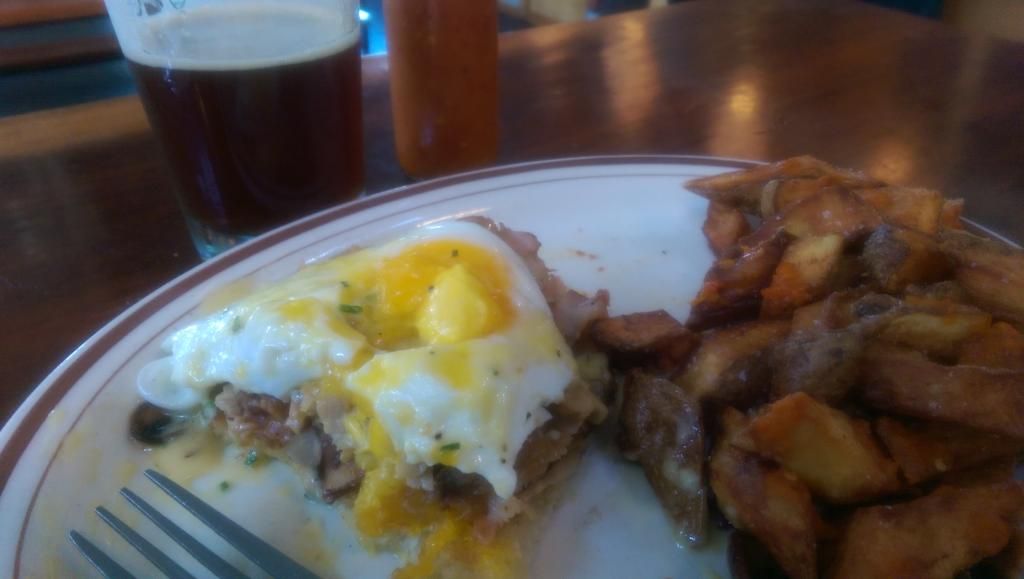 Brunch at the brewery, Pork Benedict
Cleaning out the Lauter Tun
Simcoe, Galaxy, 291
Free wort for me to take home and play with
Surprise lunch visitor came to see me brew
The yeast is in