When my pastor told me we were going to do a Fall Party for the church and wanted me to brew a beer for it, I knew right away what I wanted to make. I wanted an IPA, because that is the drink of choice here in the PNW. Home to Oakshire and Ninkasi, the people here in Eugene know good IPAs, so I had to make a great one for the event. I wanted big citrus character with background pine and resin notes. I wanted a dry finish. I wanted a firm bitterness. Boy did I get it.
Look: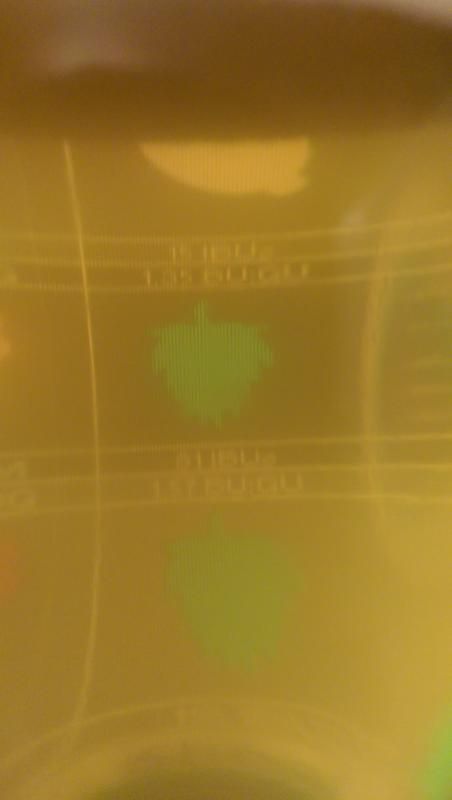 Pours a fairly clear orange with a touch of haze which is appropriate for a dry hopped beer. A 3 finger eggshell colored head with tight bubbles sits atop the beer and slowly fades to a thick cap that lasts the whole way down. Thick lacing clings to the glass and spots its way down the glass to the end. Beautiful beer, best looking IPA I have made to date.
Aroma:
The smell of floral hops hits first with a touch of geranium, but not overpowering as some floral notes can get. This is shoved out of the way quickly by an onslaught of grapefruit rind, sweet onions, hop oils, and mangoes. After a moment there is a hint of sweaty socks (hello again Amarillo), followed by lemon and lychee fruits. Touch of dank and pine, some sweet bread notes, and a hint of alcohol.
Taste:
The first wash over the tongue is super oily, resinous hops, pine, bitter grapefruit, and tropical fruits. There is a touch of floral, but not much and a hint of dirty peaches. Sweet malt backbone supports the hops well leading to a firm bitterness that lingers on the back of the tongue. Touch of grainy crackers.
Mouthfeel:
The medium to light body gives way to a really dry (but not bone dry) finish. The bitterness is firm but not abrasive or harsh, and it lingers through the glass. No astringency. Touch of warming alcohol.
Overall:
I am really happy with this recipe. I have always been anti-crystal malts in my IPAs but the light handed use of the lower lovibond Carastan actually worked quite well. The sweet grainy malt and dry finish really let the hops shine. Complex blend of citrus, dank, tropical, and floral work great together without getting muddled. The bitterness is firm, but could actually stand to get turned up a few more IBUs. Need to keep this recipe in the rotation and make a couple tweeks.
This beer took 1st place in the IPA category at the McKenzie Cider & Craft Beer Festival - Homebrew Competition