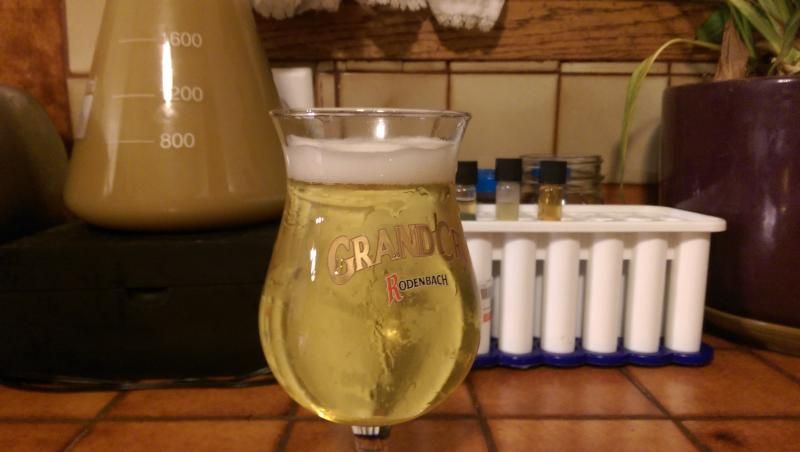 A hot Summer's day, sweat, labor, dirt, lawn, shovel, gardening, building, deck, scorching sun, heat stroke. A far cry from the blustery weather in Oregon this December. But thus is the way of the sour beer brewer. It's ready when it's ready and no sooner. I wanted my Mango Berlinerweisse in the heat of August when I was mowing the lawn, pulling weeds, Barbecuing fish, and preparing to pick some hops. A week before Winter is officially here is not when I wanted it. But when you work with Lacto as a souring agent post boil, that is what you get. I am finding that the Cascade Lacto strain is best used with patience. It does not sour quickly, that is for sure. Still a tasty beer, and will be great in another 6-7 months when the heat hits again and yard work is in full swing.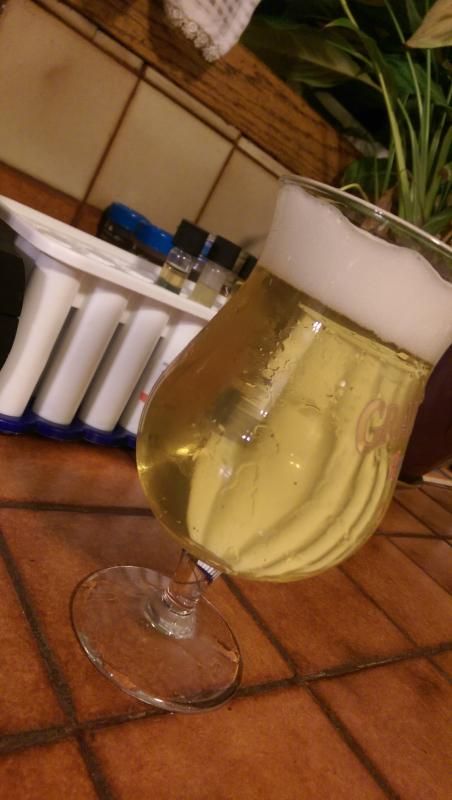 Pours stunningly clear with a thick, moussy, brilliantly white head that drops harder than a Ghavi beat. Bubbles continue to rocket up from the bottom of the glass like an aquarium stone.
Mild barnyard funk jumps first with fruity yogurt following. The fruit is kind of dull and nondescript, can't tell it is Mango. Light crackery malt back note.
Sourness washes over the tongue first with a fruity pop. Subtle tropical fruit note, but like the nose, can't discern Mango. Crackery malt. Light sharpness to the acid, acetic isn't part of the style, but it isn't overpowering at all, very light.
Puckering tartness pulls on the tongue and sides of the throat. Dry finish with a very prickly carbonation. Effervescent, light, crisp, refreshing.
Clean lactic kick with a mild fruitiness and faint Brett notes. Not a super complex beer, but the style isn't known for that. Easy drinker, and will be wonderful when the heat hits next year. Definitely needs more Mango.