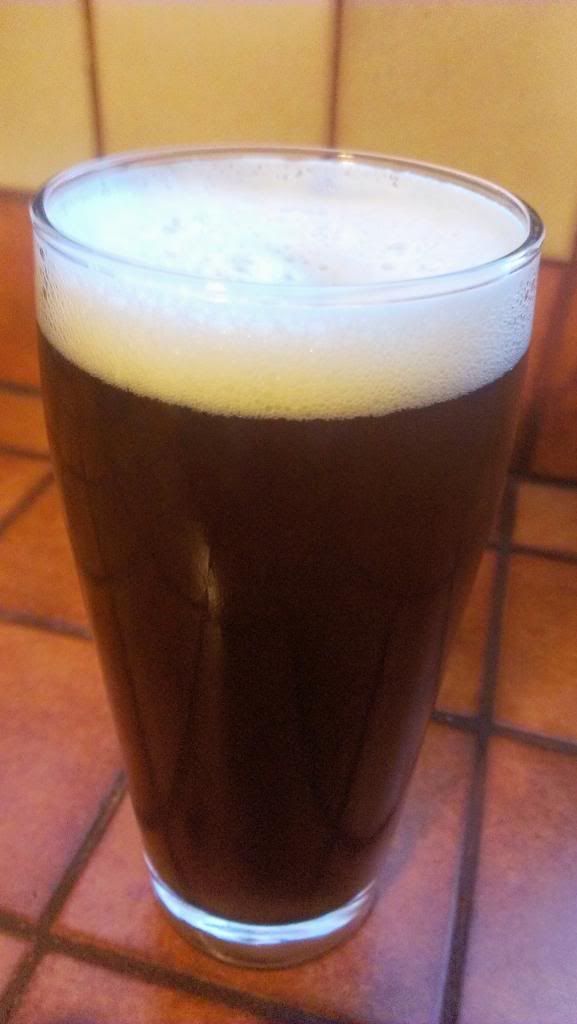 It all started with a thought, what if we brewed a beer from a mash someone else made, that would be a real Iron Brewer! I rallied the club behind it and we assembled 7 groups to brew on a Saturday morning. We showed up at Claim 52, received wort, and made beer with only the ingredients we had on hand. I received the last of the wort and had to water it down to get to the right volume. Turned out to be a great beer. I haven't done well in the past with making British styles, so I was hoping that this beer would turn out well, and it did. Despite the 1.021 FG (hence the name), the beer has a decent finish, not too sweet, not dry.
Look: Pours a super clear (thanks 1968) brown with garnet highlights, beige head is persistent, and fades to
a thick cap. Leaves good lacing down the glass.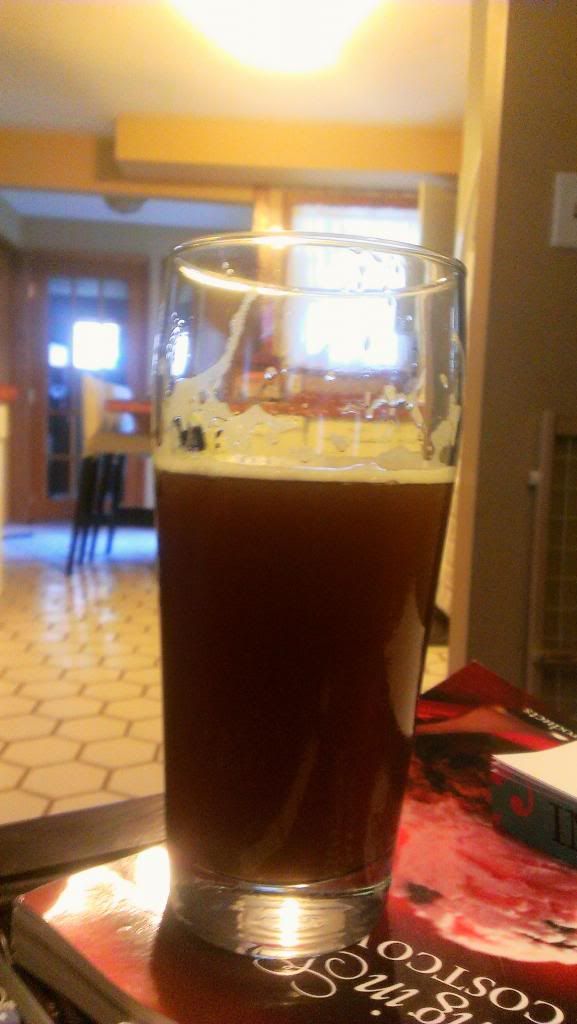 Aroma: Light English hops jump out first, earthy and woody, nutty yeast, biscuits, light fruity esters, pear and cherry, malty.
Flavor: Tastes like fresh baked biscuits, nutty, light coffee, English hops, a chalky yeast bite, mild toffee bar, plum skins.
Mouthfeel: Medium body, semi-sweet finish, bitter pull on the finish clears the palate, mild carbonic bite, slightly astringent.
Overall: Very nice beer, malty, balanced, super flavorful for such a small beer, nice complexity. Great beer for Autumn. Doesn't finish sweet for the 1.021 FG. Really enjoyed this beer. This review is from the 2L of force carbed beer from bottling day. The bottled version still tastes quite green although it is fully carbed up.